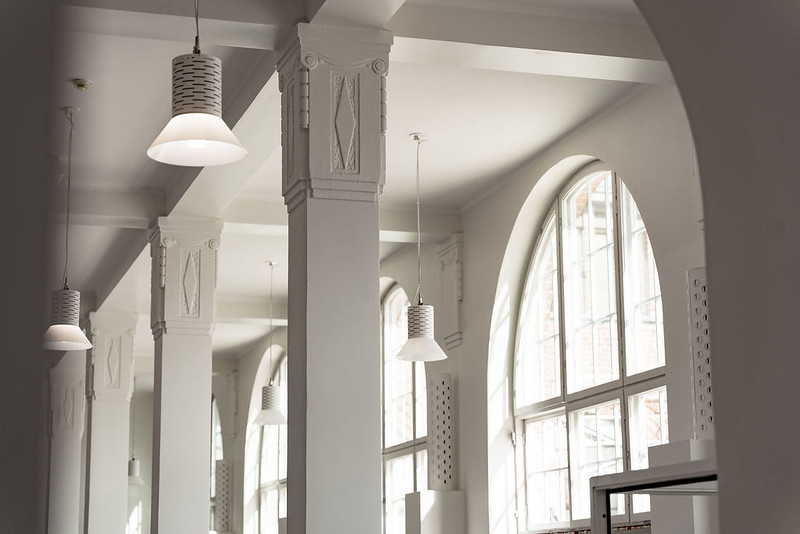 Hakaniemi Market Hall – genuine market hall atmosphere
Hakaniemi Market Hall is often called Helsinki's most authentic market hall. The building features vendors selling goods such as high-quality foods and household items on two floors.
The cafés and restaurants of the market hall are a good place to sit down for a tasty breakfast or lunch – and listen to the surrounding chatter. The latest attraction is evening restaurant Kirsikka.

For everyday occasions and celebrations alike
Hakaniemi Market Hall is located by Hakaniemi Market Square, adjacent to the Kallio district. Today, the market hall can be entered conveniently from the metro station!
The market hall will provide home cooks with high-quality ingredients for everyday meals and banquets alike: fruits and vegetables, meat, bread and fish. The knowledgeable vendors can also provide customers with nice tips and recipes.
The vendors of the market hall also sell gift items, jewellery, textiles, coffee, tea, organic products and flowers. There is even a cobbler's shop.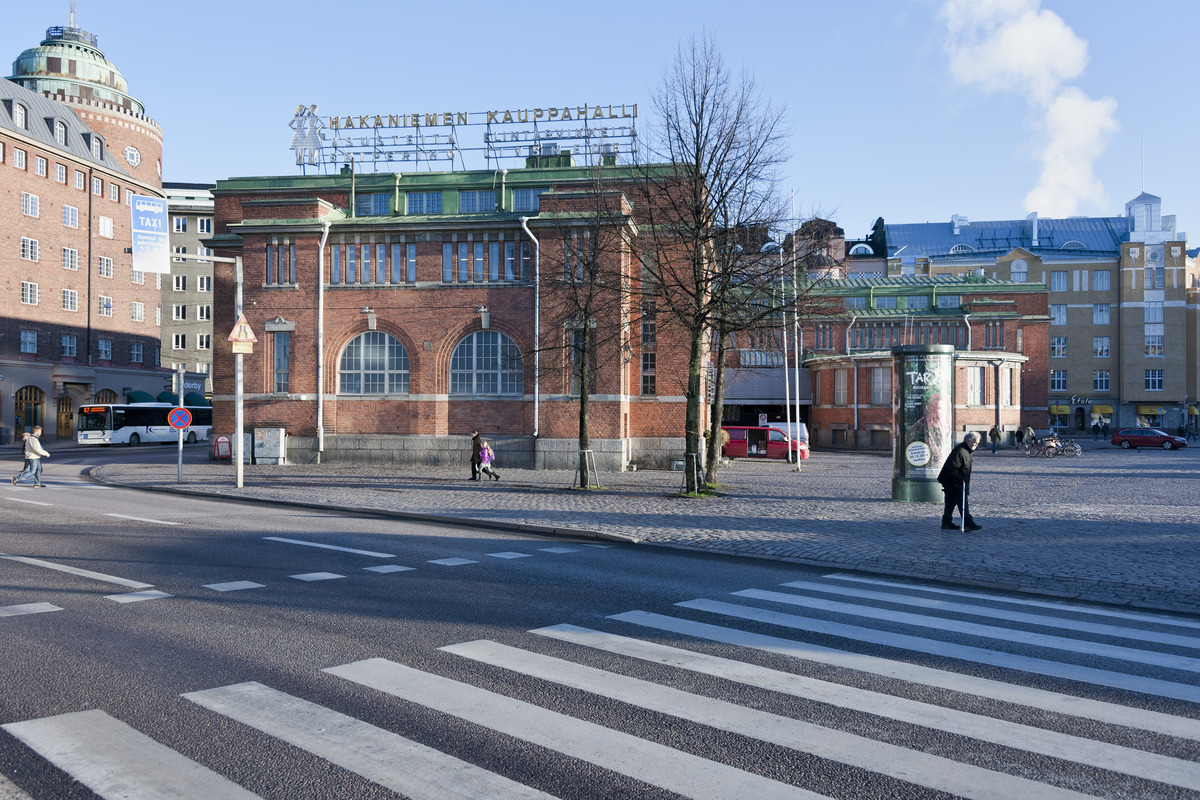 Delicacies served on-site
In addition to home cooks, the market hall serves those who want to enjoy delicacies on-site. The cafés and restaurants of the market hall serve refreshing breakfasts, delicious baked goods to go with coffee and wide range of lunch options from warming soups to lemony fresh fish and shrimp sandwiches or colourful vegetarian dishes.
Restaurant Kirsikka on the second floor is Ville Relander's new market hall brasserie that serves international food with a Finnish approach. Kirsikka is also open in the evening when the rest of the market hall has already closed.
In the summer, the market square side of the market hall also features terrace restaurant Hagis.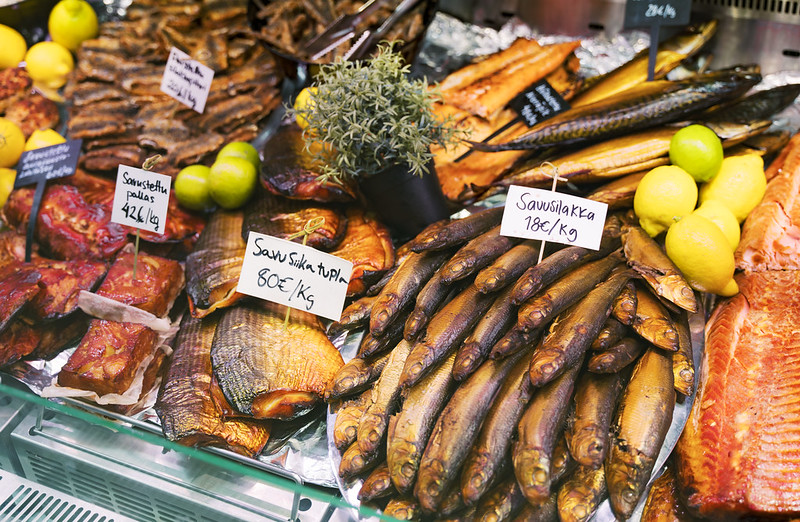 Traditional and modern
The two-storey Hakaniemi Market Hal was designed by Einar Flinckenberg. Praised as Europe's largest and most modern market hall, the building had its opening ceremony on 1 June 1914.
In 2018–2023, the market hall underwent comprehensive renovations. The interior was restored nearly to its original look, while the building technology was modernised completely. An enormous maintenance yard was built underground and is used for functions such as deliveries and waste management. The control centres for heating, water, ventilation, electricity and building automation, as well as other infrastructure, are mostly located on the entirely new basement floor built under the building. The basement floor also features cold storage and warehouse facilities, as well as social facilities for vendors, complete with dressing rooms and showers. The property is connected to an energy-efficient district cooling system.
Another major change is that the windows of the market square side wall have been expanded all the way down, providing the interior with plenty of light and opening a whole new view over Helsinki.
Hakaniemi Market Hall is developed and its premises are leased out by Helsinki City Premises Ltd, a company owned entirely by the City of Helsinki.